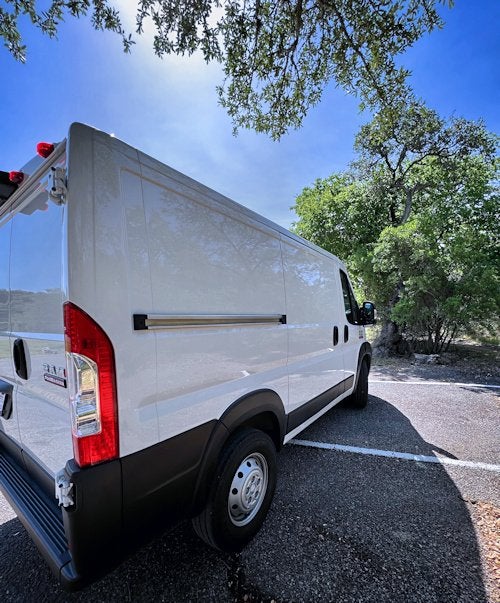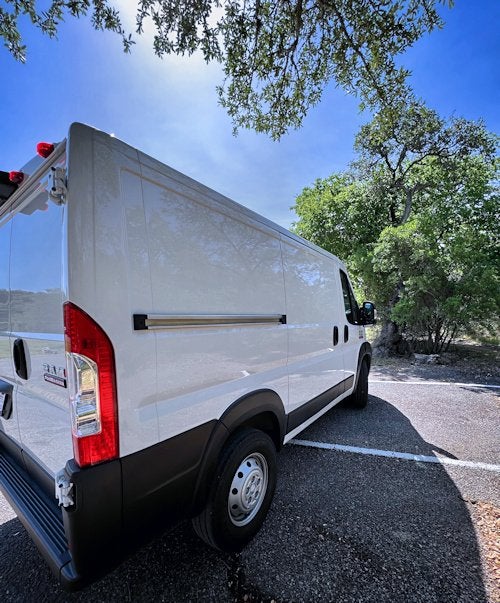 It's time for me to start keeping weekly track of my progress so I feel like I am getting more done and to make sure I am on track.
I still have an overwhelming list of things to accomplish before I set out on the road full-time, but in the meantime, I need to do some road trips and camping to understand better where I stand with being prepared. As an experienced camper, my priorities now are more about working out ways to work effectively from my van.
Prep Work
Minwax Helmsman Spar Urethane (Lowes)
Three Coats Applied To Frame Of Raised Built In Bed .🗹
Added Privacy Curtain Between Cab & Living Area. 🗹
Added Child Safety Locks To The Sink Area Drawers. 🗹
Added Humidity Gauge & DampRid (For Mold Prevention) 🗹
Next On The List: Painting Previously Installed Storage Shelves.
Kitchen / Cooking
I prefer to cook over the campfire. Since that isn't always an option, I have collected multiple backup options, depending on what I do that day.
Single Burner (Coleman & Ozark Trail) 🗹

18 Coleman 8oz Butane Canisters (Walmart)

Camp Chef Sherpa Camp Table & Organizer (Amazon) 🗹
Outdoors
RIO Swinging Hammock Chair (Costco) 🗹
KEPEAK Survival Kit 14 in 1 (Amazon) 🗹
ZHIYUN Smooth 5 Gimbal Stabilizer (Amazon) 🗹
Osprey Sirrus 24 (REI) 🗹
(2) Hydro Flask 32 (REI) 🗹
Basic First Aid Kit 🗹
2 Core Laterns 🗹
Backup Tent
Organization
Nicunom Larger Grid Storage Baskets (Amazon) 🗹
Under Bed Storage Bin (Costco) 🗹
Things I Still Need To Accomplish
Shore Power
Internet Options
Quality Twin Mattress
Learn Basic DIY Mechanical Skills
Design/Build Box Bench Doubles As Storage
Removable Table Leg RV For Mini Desk (Amazon)
Jackery, Anker, or EcoFlow Power Station (With Solar)
Fire Extinguisher and Smoke/Carbon Monoxide Detector
Making Sure I Always Have a Backup Plan For My Backup Plans
I will update this thread regularly with my progress as I work on my dream. And yes, I will take some interior pictures soon. For specific DIY questions, I will start new threads.
So what are my questions for you so far? What am I forgetting? What tips or advice do you have?