Had another great riding day with @digger and Dave. Started off in the 50s and semi dry. We did hit some fine mist you will see on the camera lens. Didn't last long. They both really liked this route and said it's better than the Twisted Sisters to them.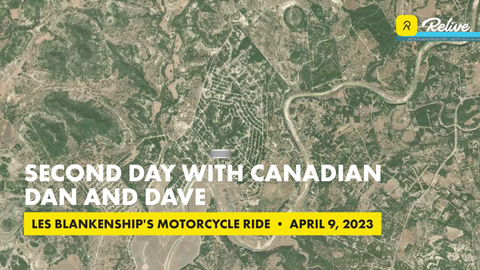 View my motorcycle ride: Second Day with Canadian Dan and Dave
www.relive.cc
We'll be out again tomorrow.